UNION MAKES TASTINESS COOPERATION MAKES STRENGHT
We accepted a challenge: staying together in order to ensure advantages to all the producers that choose to become our partners.
This showed over years that union makes tastiness and that, the single farmers can have the chance to win the challenges of the global market, only by grouping together the associates.
Moreover, union is the only valid tool able to hinder the competitiveness of the cultivated products in countries where the rules are not as strict as the Italian ones and where the work conditions cannot certainly be compared to ours.
This is why team working is so important, it creates a system where quality and respect are its own cornerstone.
This is how O.P. Agrinsieme acknowledged products were born: grape, oranges, lemons and clementine, watermelons, melons, strawberries, kiwis, apples, pears, peaches, apricots, prunes, carrots, tomato, lettuces, endives, eggplants, peppers, cucumbers, fennels, cabbages, broccoli, zucchini, spinach, chards, celeries, beans, asparagus, parsley, onions, radishes, pomegranates, hazelnut, artichokes, garlic, mushrooms, walnuts and aromatic plants (basil, mint, melissa, sage, rosemary, oregano).
DISCOVER OUR PRODUCTION AREAS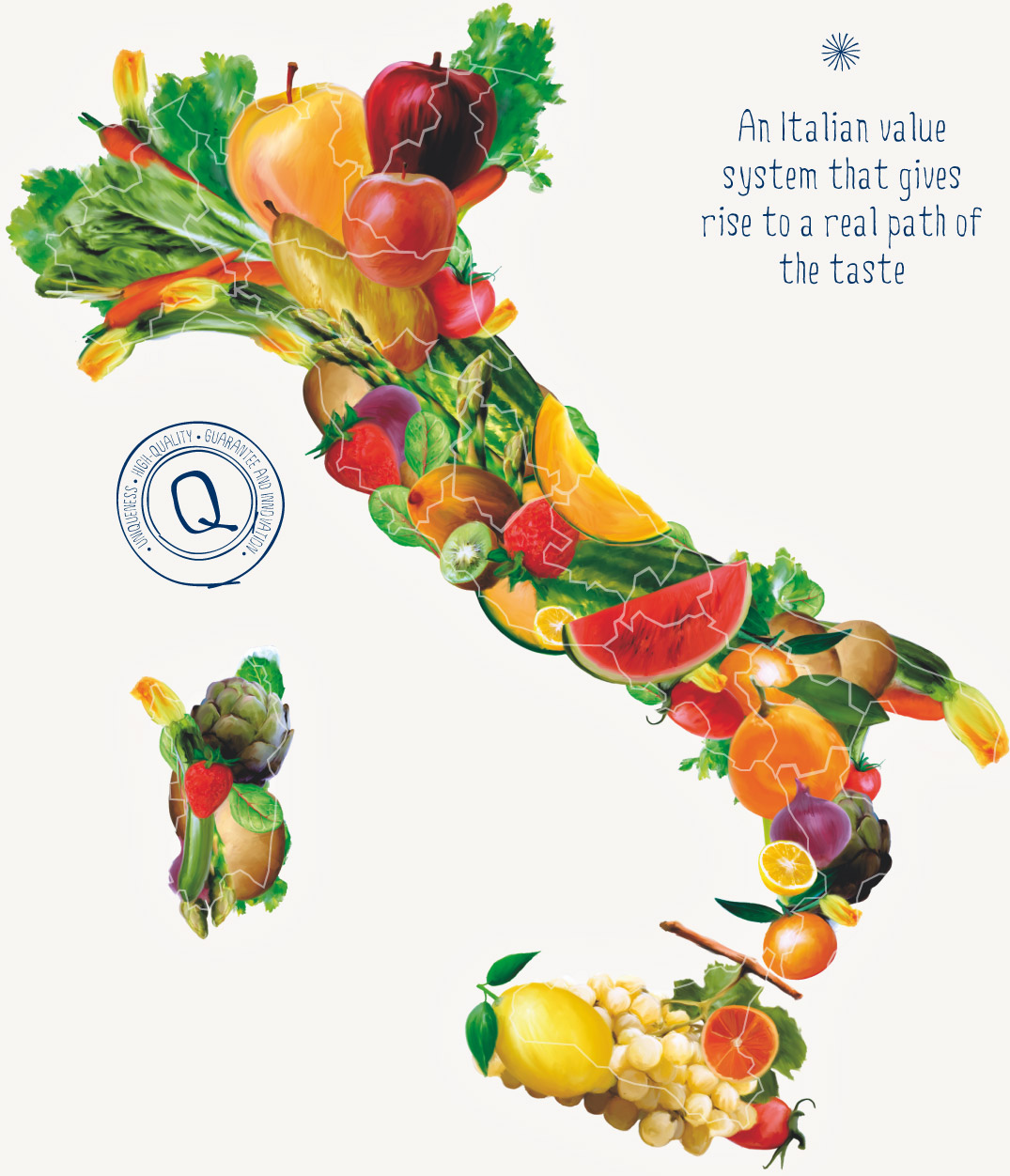 LARGE SCALE PRODUCTION TO ENHANCE THE TASTE